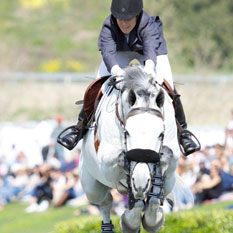 Whether competing at the Olympic World Class level or in training levels at national shows, the athlete's right to compete on a level playing field is paramount. When an athlete is accused of a rule violation, years of hard work and future eligibility to compete can be put in jeopardy. Sponsorship opportunities and horse acquisitions are necessary to help athletes achieve competitive excellence. Leone Equestrian Law understands the needs and concerns of active athletes in equestrian sport. We believe that the hard work and effort athletes put into their on the field success deserves that same hard work and effort from us in their representation.
Areas of Representation Include:
USEF Protests & Hearings
Right to Compete
USOC Matters
Sponsorships
Syndications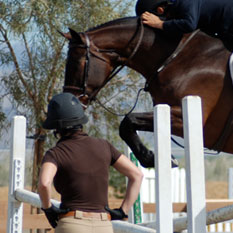 Training horses and riders in today's competitive environment requires not only years of riding and training experience but also the ability to manage an ever complex world of relationships with athletes, owners, federation officials, and accountants, as well as bearing the risk of litigation in connection with injuries and horse transactions. USEF Hearings and allegations of violations can affect a trainer's reputation as well as income if suspended. Trainers are held responsible for horse doping violation charges, and allegations of dual agency and fraud can create significant litigation risk. Leone Equestrian understands the complex issues trainers deal with in their business and provides the expertise and legal support necessary for their businesses.
Areas of Representation Include:
USEF Hearings & Protests
Litigation Alleging Fraud or Dual Agency
Liability Litigation Defense
Risk Management for Daily Activities
Insurance Coverage
Employment Contracts
Misrepresentation & Fraud
Disciplinary Proceedings
Certification Applications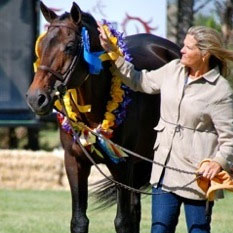 Owning, leasing and selling competitive sport horses whether as part of a business or personal asset creates both financial opportunity and financial risk. Buying a horse requires due diligence appropriate for the cost and purposes of the purchase. In addition to buyer's duty to do veterinarian and performance pre-purchase examinations, sellers have horse disclosure obligations while trainers and agents have financial disclosure obligations. Litigation alleging failure to disclose pre-purchase conditions and other relevant transactional details can be protracted. Leone Equestrian has experience in helping horse owners to deal with and resolve these matters.
Areas of Representation Include:
Litigation Related to Horse Sales
Lease Agreements
Syndications
Trainer Contracts
Misrepresentation and Fraud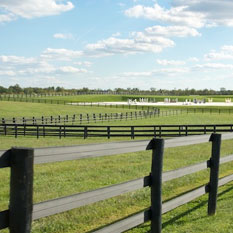 Owning and running an equestrian operation is financial undertaking that is both rewarding and risky. Many things can happen outside of the owner's control that can cause financial liability. Most importantly, people who are injured while participating in equestrian activities on your property can still sue for personal injury notwithstanding the laws in many states that provide limited immunity for owners of equestrian facilities. Other issues concerning environmental and zoning issues can arise that can jeopardize its continued successful operation. Leone Equestrian has experience representing owners of equestrian facilities on these owner issues.
Areas of Representation Include:
Boarding Agreements
Horseman's Lien Protection
Operational and Safety Policies
Liability Defense
Risk Management
Regulatory Compliance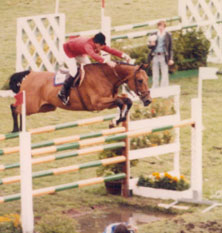 Competition management must deal with an increasingly complex set of federation regulations, liability and risk management issues, sponsorship relations, supply contracting, licensed officials and competitors. Competition managements that run international FEI competitions have even more regulations, fees and sponsorship relationship issues that must be understood and complied with. Leone Equestrian understands the many areas that competition managements deal with every day.
Areas of Representation Include:
Operational Consulting
FEI and USEF Applications
USEF Protests & Hearings
Competition Date Mattes
Sponsorship Relations
Risk Management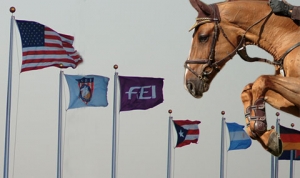 Whether a national affiliate or a local equestrian group, an equestrian organization needs to have appropriate governance and structure to meet its constituents' needs. Both non-profit and for profit organizations need to address the legal and business requirements for successful and compliant operation. Leone Equestrian has experience in corporate governance with special expertise in sports organizations under the Ted Stevens Olympic and Amateur Sports Acts.
Areas of Representation Include:
Formation & Governance
USOC, AAA and USEF mattes
Applications for Affiliate Status
Our clientele's privacy is paramount. Communication between Leone Equestrian Law, LLC and clients are between counsel and client only.